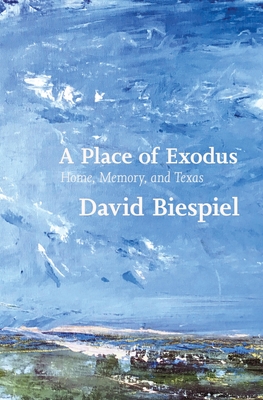 Here's a treat. Read a sneak peek of an exclusive excerpt from the opening of Attic Institute founder David Biespiel's new book, A Place of Exodus: Home, Memory, and Texas. 
Starred Reviews and high praise are coming in for this "poignantly eloquent memoir" from Kirkus Reviews, Publishers Weekly, Library Journal, and others. Former U.S. Poet Laureate Robert Pinsky calls A Place of Exodus a "surprising, heartbreaking, and inspiring story." 
Order at: Bookshop, Powells, Annie Bloom's Books, Broadway Books, Amazon, or wherever you love to buy books from independent booksellers.
(VIRTUAL) BOOK TOUR —​
WED SEP 23: NPR's Houston Matters: Live On-Air Interview with Gary Cohen. Houston, TX. 9:45am CT LINK
SUN OCT 4:  Palo Alto Jewish Community Center: Conversation with Tova Birnbaum. Palo Alto, CA. 4pm PT LINK
​THU OCT 8:  BOOK LAUNCH: Powell's City of Books: Conversation with David Naimon. Portland, OR. 6PM PT LINK
​MON OCT 12:  Elliott Bay Books: Conversation with Emily Warn. Seattle, WA. 7pm PT LINK
WED OCT 14:  Unorthodox | Podcast: Interview with Tablet magazine podcast hosts Mark Oppenheimer, Stephanie Butnick, and Liel Leibovitz LINK
TUE OCT 27:  Annie Bloom's Books: Joint Reading and Conversation with Vanessa Veselka. Portland, OR. 7pm PT LINK
FRI OCT 30:  Grassroots Books: Conversation with Tracy Daugherty. Corvallis, OR. 7pm PT LINK
NOV 5-21:  Portland Book Festival: Reading at Portland Art Museum. Portland, OR. TBA PT LINK
WED NOV 11:  Houston Book Festival: Conversation with Joshua Fuhrman. Houston, TX. 6pm CT LINK
FRI NOV 13:  Texas Book Festival: Reading. Austin, TX, TBA CT LINK
TUE DEC 1:  Magic City Books: Conversation with Jeff Martin. Tulsa, OK. 7:30pm CT LINK
TUE DEC 15:  Book Club of Beth Shalom: Conversation with Rabbi Marc Rudolph. Chicago, IL. 8pm CT LINK