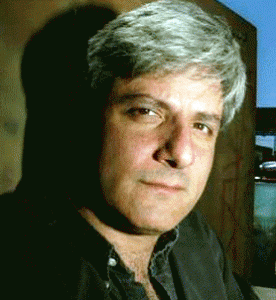 YOU'RE INVITED
to meet and listen to writer David Ulin talk about the act of reading--as a path to critical thinking, individual and political identity, civic engagement, and resistance.
The former LA Times book critic expands his short book, The Lost Art of Reading: Books and Resistance in a Troubled Time, on the consequence of reading to include the considerations of fake news, siloed information, and the connections between critical thinking as the key component of engaged citizenship and resistance. 
David Ulin will be in conversation with two-time Oregon Book Award recipient David Biespiel, about the case for reading as a political act in both public and private gestures, and for the ways it enlarges the world and our frames of reference, all the while keeping us engaged.
Plus! Plus! Plus! Let's Flip the House!
David Ulin is using his book tour to spur the Resistance to flip the U.S. House of Representatives. The event will also be a fundraiser for the Oregon 2nd Democratic candidate, 
Jamie Skinner-McLeod
, who is running to unseat Republican incumbent, Greg Walden, the fifth-ranking member in the House leadership. 
THE DETAILS: 
Let's Flip the House: David L. Ulin in Conversation
Co-Sponsored by the Attic Institute of Arts and Letters + Mother Foucault's Bookshop
Date: Saturday, September 15, 7pm, Free
Place: Crows Nest (home of David Biespiel and Wendy Willis), 3730 SE Stark Street
Wine and snacks served, and if you want to bring a bottle of wine to share with others because you believe that any Resistance worth its name must come with good wine...feel free!
_______________________________________________________________
Let's flip the House by sending Jamie Skinner-McLeod to Washington and help give Democrats some old-fashioned subpoena power.
David L. Ulin is a critic, essayist, editor, and novelist. He is a 2015 Guggenheim Fellow and recipient of the California Book Award and has been shortlisted for the PEN/Diamonstein-Spielvogel Award for the Art of the Essay. His writing has appeared in the LA Times (where he spent ten years as book editor and book critic), the Atlantic Monthly, the Nation, the New York Times, the Paris Review, and on NPR's All Things Considered. He is assistant professor of English at the University of Southern California.
David Biespiel is author of ten books, most recently The Education of a Young Poet. He is he president of the Attic Institute of Arts and Letters and Poet-in-Residence at Oregon State University.