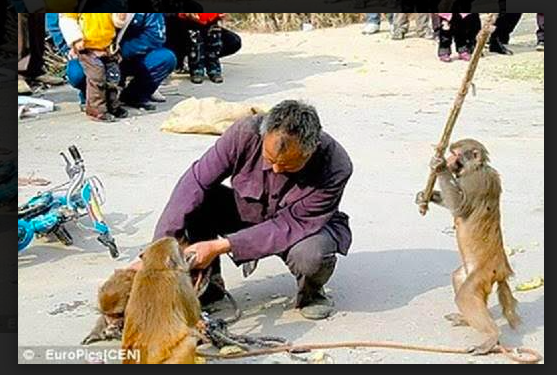 Our free write is based on this picture: 
Write a poem, passage, or story about what you see happening here. Think of the physical: Is it hot? Noisy or not? How does it smell? Think about the softness of the monkeys' fur, the rebuke of the stick. 
Be as silly, literal and slapstick as you like.
Try taking sides: Start your piece with either "He had it coming" or "It was unfair."
Just 15 minutes! Ready, go...